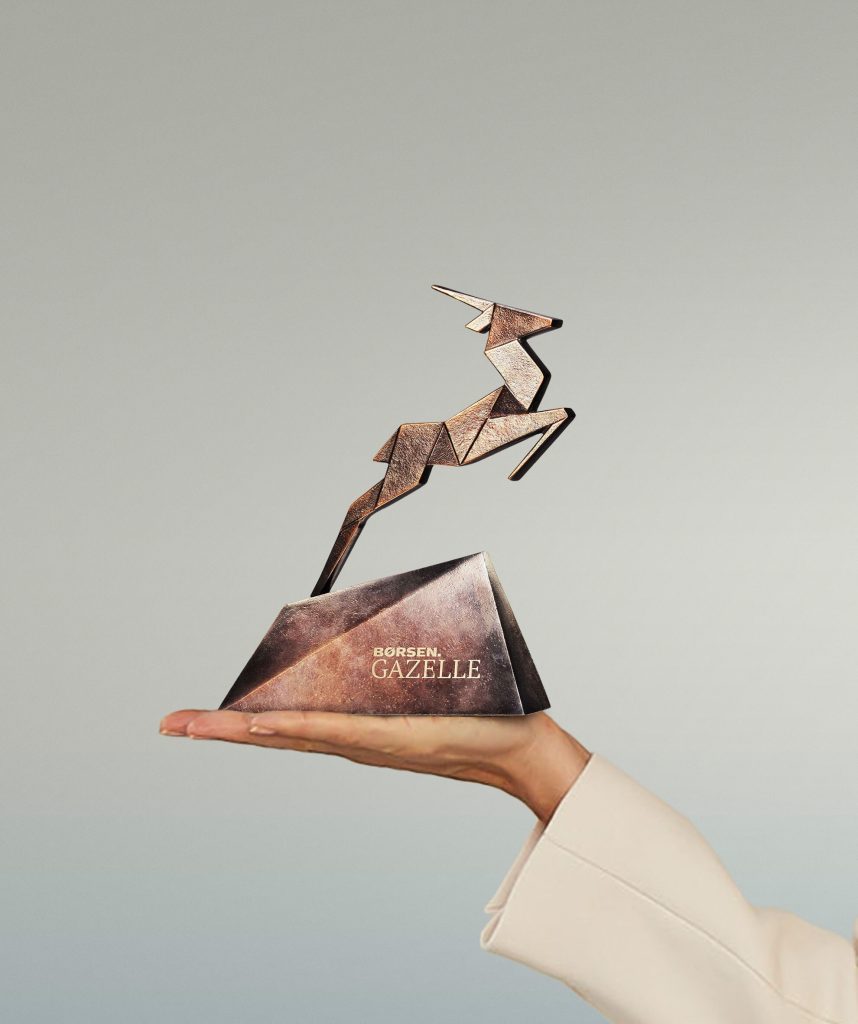 Congratulations to our CUBE DK team, who have been awarded the Børsen Gazelle for the third consecutive year!
The Gazelle is given to companies that manage to demonstrate consistent growth as well as a remarkable ability to remain flexible and efficient when faced with changing conditions.

Companies are evaluated on 6 different growth-focused criteria; the process includes an evaluation of accounts which must show a 100% growth rate over the past 4 consecutive years.

According to Borsen, the Gazelles are "role models for job creation, optimism and creativity in Denmark."